ABOUT THE ARTIST
The Artwork of Gayla Smith
My name is Gayla Smith. I have been a lifelong professional musician. Approximately 20 years ago I added artistry to my CV. Working as a musician for Carnival and Disney Cruise lines, I traveled to a lot of beautiful, exotic places. It fed  my constant need for color, sun, water and joy. Fast forward to my present reality, my creations are a direct reflection of the people, places, things and experiences I took in while traveling as a musician. As an artist, I'm admittedly not much of a rule follower. I am self taught and consider my stuff to be along the lines of folk fusion. I currently reside in the Buckeye Lake, Ohio area where I gratefully embrace my love for waterside life. I paint commissions, collections and ideas that come into my head every day. I also still gig in the area on a regular basis. Our world is complicated and I sometimes feel helpless to do anything to administer healing to it. I am hopeful, that through some of my art, you can escape what troubles you if for only a few magical moments. Thank you for stopping by and I wish you blessings.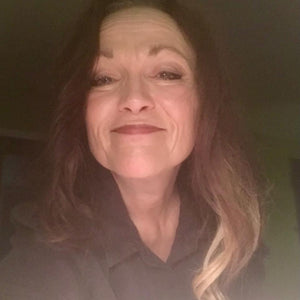 Smith Girl Arts 2021 Winterfest Virtual Art Show
Small Stories about some of gayla smith's work
Happy Patron Testimonials
I have been a huge fan of Gayla's original and whimsical artwork since I first laid eyes on it!! Seven of her pieces grace the walls of our beach house on Isle of Palms, SC. Only problem I have is finding wall space to buy more of her paintings ! 

Claudette S
Gayla is beautiful inside and out, with her creativity and artistry she shares her beauty with us.
She puts her heart and soul into every piece, making our hearts smile! 

Tammy Kean
I enjoy Gayla's whimsical style and can't help but smile every time I look up from practicing my guitar playing and see her  "Grape Fish" painting swimming on the wall of my studio.

Mike H
Her artwork is amazing. And the customer service is GREAT!

Esther
I love this print! It's so bright and creative. Looks amazing in my beach house. Everyone who sees it smiles. Thank you!

decoratedcats
There's just something about my smith girl arts prints that make me smile every time I look at them. They are bright, cheery and a bit whimsical. I love them!

Lana G
Thank You Gayla Smith for gracing my walls with this beautiful piece of artwork, your talent is beyond words.

Roxanne B
Gayla Smith's artwork portrays the essence of lake life. When looking at one of her paintings the colors seem to jump from the page and bring light and joy to a room. Her paintings make you feel happy as you recall your memories of what she is portraying.

Dennis M.